Manufacturer & Exporter of Steel plates in Worldwide
We can deliver your steel Plates in grade 202, 304, 316, 321, 310 , 410, 420, 416 & etc. steels in all finishes. as per your requirement in worldwide with good quality Tested certificate.
We are Steel Plates Manufacturer.
We are a specialist distributor, processor and supplier of steel Plate in grade 202, 304, 316, 321, 310 , 410, 420, 416 & etc. steels in all finishes. An ISO 9001:2008 Certified Company, Reliable Steel Distributors. is a leading stockholder, supplier and exporter of steel Plate.
Steel Plates are cut to your specifications and supplied with complete set of mill test reports. Custom length and width up to 2000 mm can be made available. we can source many hard to find grades and or non-standards sizes to meet the special requirements of our customers. All steel cold rolled steel Plate can be cut to size with the help of our extensive expertise in processing steel Plate products. Brand: Indian Origin, European Origin, Japanese Origin, US Origin, Korea Origin, Thailand Origin, Taiwan Origin. Manufacturer: POSCO, Aperam, Jindal Stainless, DKC Korea, Thyssenkrup, Baosteel, TISCO, SAIL, VDM, Nippon Metal. Size Range: 5mm to 100mm in width of 1000mm, 1250mm, 1500mm, 2000mm. 
Steel Plate Packaging
Each order is packaged according to the customer' s standards including preparation for export such as wooden case, pallet or according to customer's requirement All shipping documentation is provided for Steel Plate delivery from mill to customer.
Every assignment begins with a visit of our experienced sales representative who assesses the volume / weight of the belongings and brief the client about the nature of packing required as well as various documentation formalities when moving from India.
Become a Member of our Company.
Boost your Success
Reliable Steel Distributors is still looking for business partners and competent persons to work with. We are looking for distributors / agents who can market our products all around the world.
The world's most accessible inventory
Reliable Steel Distributors is having largest stocks of piping products ready to ship today on your customize order, from commodity carbon steel piping to rare and specialty alloy products.
For the the latest information on products in stock, call:  + (91)-(22)-42132900 (100 Lines)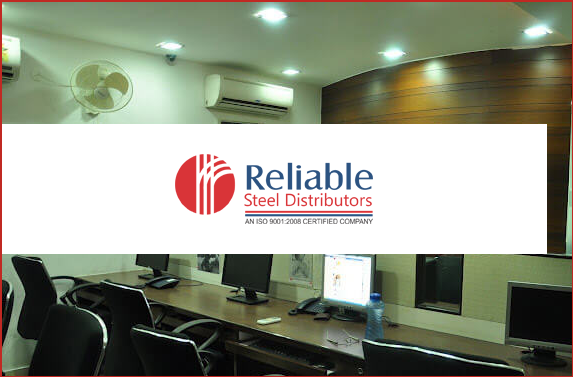 We're building the world's most complete inventory of pipe, fittings and flanges. We aim to deliver an unprecedented selection of piping products with the best service and supply chain in the world. To reach our goals, we are building the world's premiere team of piping product experts and providing the opportunity and environment for our team to succeed both personally and professionally
Reliable Steel Distributors